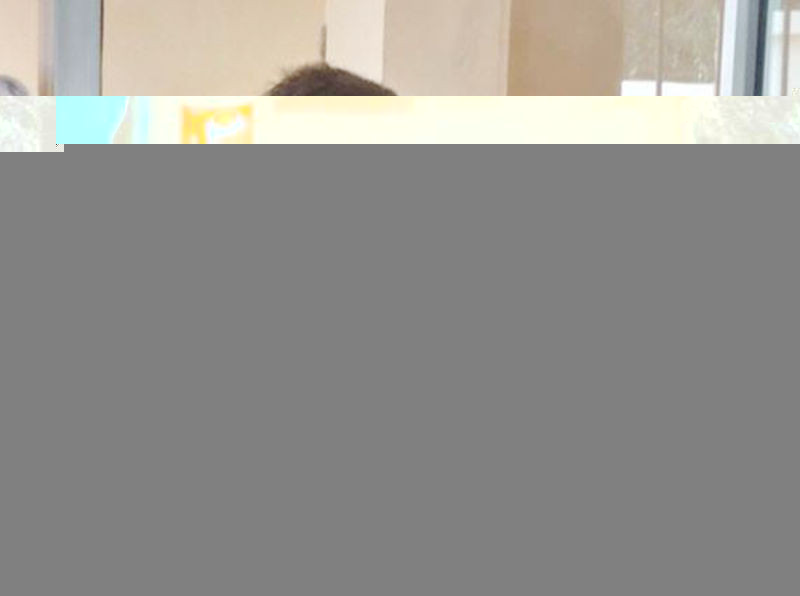 Prisoner of conscience Tran Huynh Duy Thuc, who was sentenced to 16 years in prison on charges of "carrying out activities to overthrow the people's administration," is on the 47th day of a hunger strike in Prison camp No. 6 in Thanh Chuong district, Nghe An province.
That is the information Mr. Thuc told his relatives who came to the prison to visit him on January 9, 2021. Mr. Tran Huynh Duy Tan, Mr. Thuc's younger brother on the afternoon of January 11, said Thuc's health status was as follows:
"He is very weak, very weak! He went out and he had to rest for a while before he can speak.
He said he had been on a hunger strike until the 47th day, I heard it and was stunned too, in my mind it could not be that long.
But really, the shock is that he has been on hunger strike until the 47th day, he said that he will continue the hunger strike if the Supreme Court side does not respond to him.
His health is much weaker, his weight is 58 kg, down 9 kg already.
His blood pressure (luckily somehow it seems like someone has helped with spirituality) is quite good.
The doctors and medical staff in the prison measure every day, the low blood sugar is only 1.8. It was the reason that after more than 3 weeks of the hunger strike he fell in shock, his head smashed into the bucket breaking the bucket."
According to the family report on Tran Huynh Duy Thuc Fanpage, on the 42nd hunger strike, he was shocked and fell into a lake, nearly hit his head against the wall and edge of the lake.
Also, he had a little coffee on the 25th day and some milk on the 42nd day after a fall but stopped 2-3 days later due to diarrhea.
Also, Mr. Thuc asked his family to bring back all the food they brought home and only receive ginseng juice with powdered milk.
According to Mr. Tan, he and Thuc's wife Mrs. Kim Thoa advised him to stop the hunger strike as well as convey the words of many people, but this political prisoner said that he would stop only when he is heard by the Supreme People's Court.
"He asserted that there would be no stopping hunger strike if the court does not respect the law, does not respond to his application submitted in July 2018 and in 2020.
So he said that no matter how bad his health deteriorated, he wouldn't stop until the court answers his application.
Perhaps he also assured his family that he will try to keep his health and do not worry about family, message everyone not to worry too much.
For us, he knows what he is doing when he goes on a hunger strike, but my family is very worried about his health."
Also on January 11, Facebooker Bach Hong Quyen, who is currently residing in Canada, informed that he received information from an anonymous source which says that Thuc was being treated at the Poland Hospital, Vinh city, Nghe An on January 10.
When the family heard that, they worriedly called the Prison camp No. 6 – Thanh Chuong, Nghe An, but could not contact. The reporter also called the prison numbers that were available on the Internet but were also unable to connect.
Mr. Thuc's family also immediately sent "an application to update information" to the Head of Division 1 and the Superintendent of Prison camp No. 6 by mail to request an update on his family situation.
A reporter from Radio Free Asia called the Emergency Department – Huu Nghi Nghe An General Hospital (also known as Poland Hospital) to ask about whether or not inmate Tran Huynh Duy Thuc is being rescued there, the female staff on the phone asked to wait for the phone and then answered that no one was named like that.
"Dear Sir, at present my department has no (that) patient and there are no (such) patients in my department today. See if he is in other hospitals!"
Another piece of information that the family also said was that some diplomatic staff of the European Embassy had asked to visit Mr. Thuc to see his condition, but the prison refused on the grounds of "Covid-19 pandemics."
As we have informed, Mr. Tran Huynh Duy Thuc told his family that he went on a hunger strike from November 24, 2020, to ask the Supreme People's Court to respond to the petition and release him under the amendment of the Criminal Code stipulates that his crime is imprisoned for up to 5 years.
However, so far, no agency has responded to Mr. Thuc and he is still on a hunger strike in the prison camp, only drinking water and a little milk according to his family.
The correspondent of Radio Free Asia has no other source to verify this information.
Thoibao.de (Translated)
Source: https://www.rfa.org/vietnamese/news/vietnamnews/tran-huynh-duy-thuc-on-47-day-of-hunger-strike-01112021074517.html