The Regional Comprehensive Economic Partnership (RCEP) trade agreement signed between the ASEAN bloc and five partner countries in the region in which Vietnam officially participates after the event on November 15, 2020, has dual factors, advantages, and disadvantages associated with Vietnam although this is a new development, according to an economist from Hanoi.
Sharing initial comments with BBC News Vietnamese on November 16 about the RCEP related to Vietnam, Ms. Pham Chi Lan, former vice president, general secretary of Vietnam Chamber of Commerce and Industry (VCCI), said:
"Actually, I approach this information with feeling half happy, half anxious, and maybe even more worried than happy, because for me RCEP can of course bring some benefits to Vietnam and also for the sake of certain benefits, so Vietnam just joined."
"But joining RCEP at the same time can also cause problems for Vietnam in the direction of new development, and so it gives me some concerns."
"Here, the main issue is that Vietnam joins RCEP at a time when Vietnam is also promoting the implementation of the Comprehensive and Progressive Agreement for Trans-Pacific Partnership (CPTPP), looking for new partners, Vietnam has opportunities to be selected more, participate in many stages of creating more added value for the economy, replacing a part, even a small part of the supply chain from China."
"Then Vietnam is looking forward to this because it is also consistent with Vietnam's need to renew its growth model, to rise above to join global values ​​in a good position. More, bring more benefits to the economy and especially to enhance Vietnam's integration, to get out of the position of too heavy dependence on some partners in the world, for example depending on China's materials for most of the inputs to Vietnam's exported products, as well as some domestic products from Vietnam, or depends on the Chinese market for exporting some Vietnam's agricultural products, or too much dependence on the US market to export some other products."
Can RCEP affect Vietnam's long-term momentum?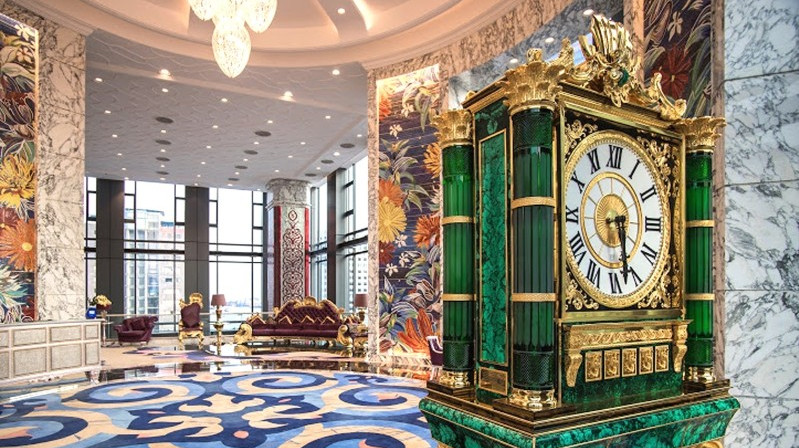 According to economist Pham Chi Lan, who used to be a member of the research and policy advisory committee for the Prime Minister of Vietnam in previous periods, participation in the RCEP can also have an impact. Another force of Vietnam when the country is in the process of integration through a number of corridors of new and progressive agreements signed.
She said:
"The lessons of supply chain failures on the Vietnamese side directly show that Vietnam has many problems, but the desire to rise out of the outsourcing position, Vietnam has a long time ago, but it has not been mentioned yet. Similar wishes from partner countries.
"Now, when important partner countries like the European Union (EU), such as Japan or some member countries of the CPTPP such as Australia, are also looking to change their supply chains, it to give Vietnam an opportunity to work with those partners to discuss ways to create new investment flows into Vietnam and change its position.
"Then when the RCEP is launched at the same time, maybe it creates some impetus for joining new, more advanced cooperation relationships with the EU or with countries in the CPTPP. To some extent the immediate interests of RCEP prevent Vietnam from focusing on long-term efforts, that is the first thing that worries me."
Can RCEP help Vietnam reduce trade deficit?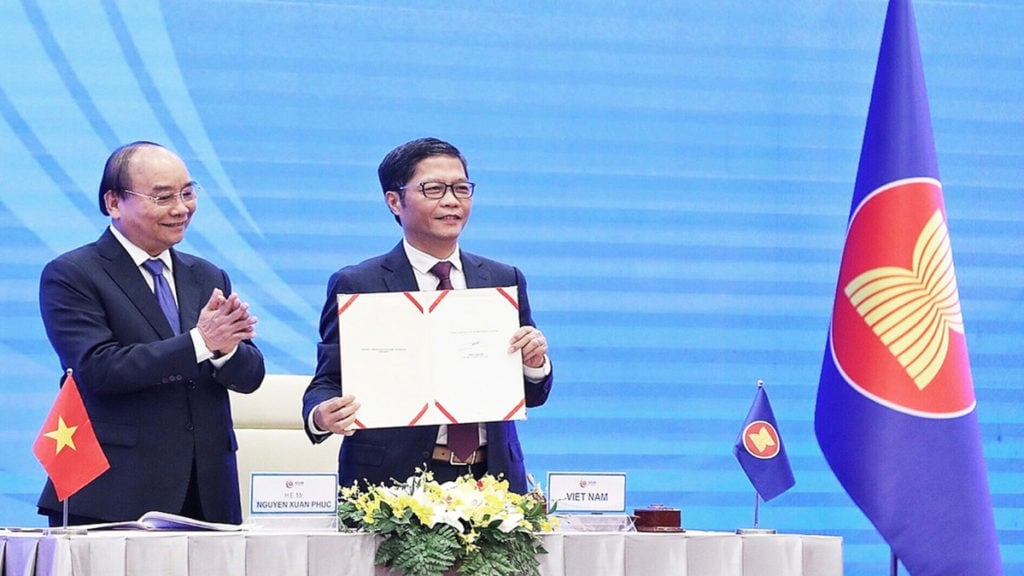 Another problem that experts worry about solving the problem and the trade deficit that has existed for many years in Vietnam from China and from some of the RCEP partners, Ms. Pham Chi Lan continued. :
"The second thing is that for Vietnam for a long time, the trade deficit is very high from China, from Korea, some major members of the RCEP and also ASEAN, so whether joining RCEP will help Vietnam reduce its trade deficit from these countries?
"Or with a new intra-regional trade mechanism like this, Vietnam will continue to suffer trade deficit and sometimes heavier from these countries, then push Vietnam's economic dependence on the side market. Besides continuing to fall into a number of partners like I just mentioned above, it is also a concern.
"As for exports, too, sometimes there are new opportunities for Vietnam's exports, but nothing has seen some commenters that markets of countries like RCEP and China are somewhat easier and should be more favorable for Vietnam.
"But my question is whether it helps Vietnam in the long term or not because of the desire to work in easy markets that Vietnamese businesses, economic sectors, the public Vietnam's agriculture, agriculture, etc., will not be seriously invested in making products with higher standards in more demanding markets such as the EU, such as the US, like Japan, so that sustainably and permanently upgrade their export industries, instead of just outsourcing or making products with very low added value."
"Those were some of my concerns, so I was more worried than happy when the news about RCEP came out."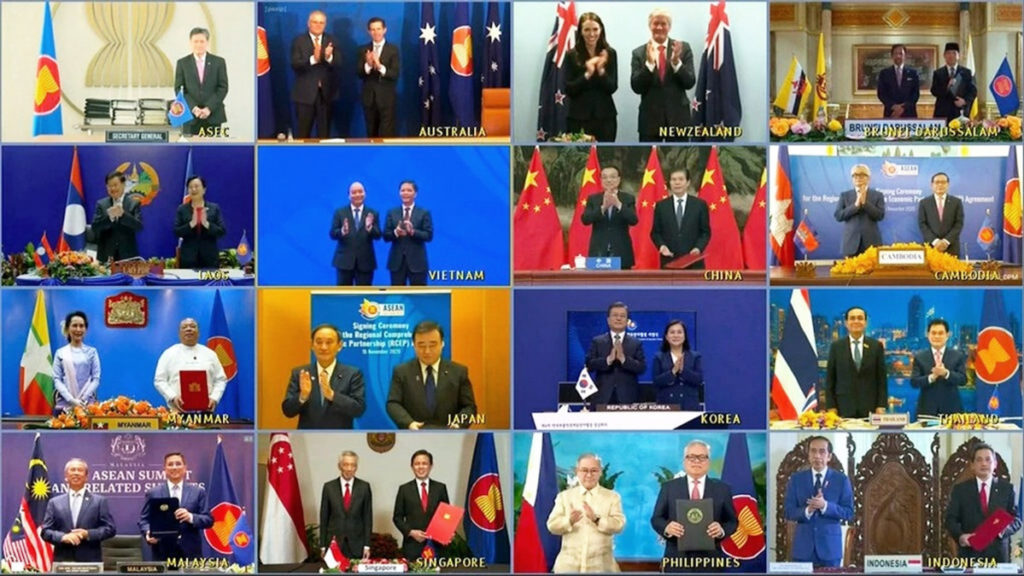 As BBC News Vietnamese reported, on Sunday, 15 countries in the Asia-Pacific region signed what is believed to be the largest trade agreement in the world, of which 10 ASEAN members are from the same five countries. This free trade agreement has a scale that promises to create a post-Covid-19 economic acceleration.
The RCEP was signed online after 8 years of negotiation, including ten members of the Association of Southeast Asian Nations including Vietnam, together with China, Japan, Korea, Australia and New Zealand.
Members make up nearly a third of the world's population and make up 29% of global GDP, and the new free trade zone is expected to be larger than the United States-Mexico-Canada Agreement and the European Union combined.
India participated in RCEP negotiations, but withdrew last year, out of fears that lower tariffs could hurt domestic producers.
Prime Minister Nguyen Xuan Phuc of Vietnam, a country that shortly before handing over the ASEAN rotating presidency to Brunei on November 15, spoke about the newly signed Agreement:
"I believe the agreement will soon be ratified and put into effect by countries, contributing to post-pandemic economic recovery and contributing to the development of member countries in the coming time."
What does international media say about the RCEP?
There is an opinion that the signed RCEP is a victory not only in terms of trade but also in terms of diplomacy and political influence of China at present in the Asia-Pacific region.
On November 16, the BBC-cited Peterson Institute for International Economics gave an estimate that the newly signed RCEP agreement could increase global national income by $186 billion a year by 2030 and by 0.2% more to member countries' economies.
However, some analysts approached by the BBC say the deal is likely to benefit China, Japan and South Korea more than other member states.
The day before China signed the Agreement, the Global Times, an English supplement under the People's Daily of China, published an article saying "RCEP will end American hegemony in Western Pacific Ocean."
Economist Pham Chi Lan used to be a researcher and policy advisor to the Prime Minister of Vietnam in recent terms.
Meanwhile, the New York Times, on November 15, had an article titled "China-led Agreement was signed, a challenge to the US," the article raised the issue:
"It is not clear how the US will respond to this newly signed agreement, and while Joe Biden might take over in January 2021, China and trade problems may become critical."
The CPTPP agreement has been a heated controversy between Republicans and Democrats in the US over concerns that the US economy could be vulnerable to foreign competition, while Joe Biden is believed to be not yet confirmed whether he will bring the US back to the CPTPP, something some observers say may not be a priority for the new US government to come here, according to New York Times.
Thoibao.de (Translated)
Source: https://www.bbc.com/vietnamese/vietnam-54962226