In recent days, social networks and newspapers have simultaneously reported a piece of shocking news than bombs and explosions, that is, on October 17, after only 2 hours of mobilization, Vietnamese Prime Minister Nguyen Xuan Phuc has raised VND2.4 trillion ($102 million) of donation to support the program " The whole country joins hands for the poor – Don't let anyone be left behind by 2020."
While singer Thuy Tien took 1 week to mobilize VND100 billion and the Fatherland Front raised only VND22 billion  at the same time as Thuy Tien, the PM's amount of VND2.4 trillion, it must be said that he was able to crush all controversies about the prestige of his government.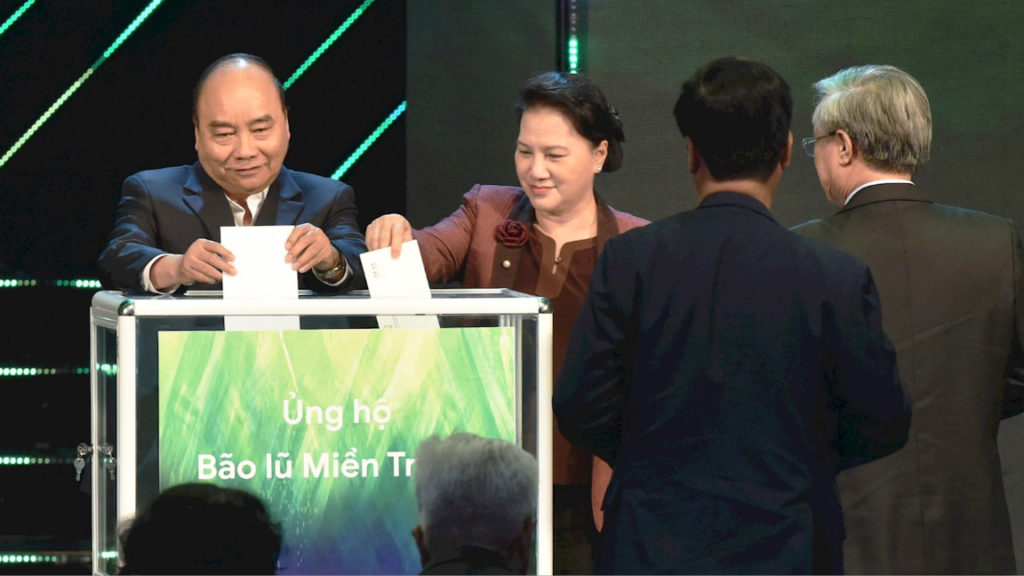 But also a lot of people are skeptical of this figure and fact in many ways. Because reviewing the way of writing this newsletter, it seems a bit vague, and then it was pumped up by some Facebook pages with words that said:
"With the spirit of mutual love, PM Nguyen Xuan Phuc personally called on all the people to donate, and miraculously, after only 2 hours, he has raised VND2.4 trillion to support people in the Central region affected by the storm."
On social media, some people turn the flip side of this event and claim that it is bluff, deception, or fake if it is true, it will never be known until the money reaches the hands of the poor and poor people affected by storm and flood.
On his personal Facebook with more than 200,000 followers, blogger Bui Thanh Hieu commented:
"Mr. Phuc has acted, and then, after 2 hours, there is VND2.4 trillion. There is likely the package of like VND62 trillion, people have to go on television and receive the support.
This is a program for the poor, which has been implemented for a long time and collects money or has committed to pay money in advance. On October 17, it was just a formality, so it is not true to say it was collected just after two hours."
Blogger Bui Thanh Hieu's comment is quite accurate because according to domestic media, this is a large-scale event with the participation of a series of senior figures from the Politburo like PM Phuc, NA's Chairwoman Ngan, Standing Secretary of the Party's Secretariat Tran Quoc Vuong, Head of the Propaganda and Education Commission Vo Van Thuong, etc along with many other professional charities and large enterprises.
If we take the number of VND2.4 trillion divided by an average of 220 committed contributors, each unit contributes VND11 billion on average, this is a very large amount, only the giants receiving privileges can spend. But ordinary people cannot afford to contribute tens of billions of dong like that.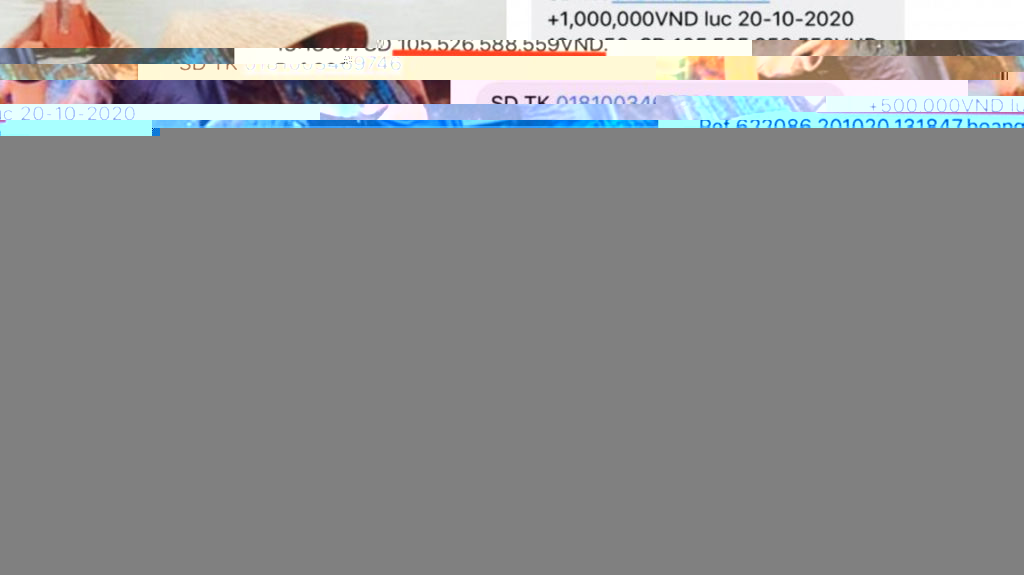 Compared to the disclosure from singer Thuy Tien's account, there are thousands of contributions, mostly from a few hundred thousand dong to several million dong, this is really the money from working people with average income sending to her with the spirit of "healthy leaves protect torn leaves."
Many commenters said that this is just the bomb-blasting habit of the Propaganda and Education Commission of the party with the style of releasing the phrase "2 hours, contributing VND2.4 trillion" to shadow the contribution of VND100 billion which made the reputation of singer Thuy Tien.
FB Thu Thuy Cao wrote:
"Thuy Tien has just spent less than VND3 billion, but people in flooded areas have received from VND5 million to VND10 million/1 household.
If this VND2.4 trillion is deployed openly, surely people in flooded areas will soon stabilize their lives! Bravo, Prime Minister!"
FB Ngoc Lan:
"Forcing businesses to make donations since anyone does not believe in state agencies. It is better for people to help others."
FB Nguyen Tung Lam:
"Well, guys. Bombs aren't as good as those exploding."
FB Ly Sang said: "The Party has made fun to make people happy again"
FB Nguyen Truong:
"Ok, VND2.4 trillion, then try to divide by household to see if the amount they receive matches the amount. Or they have to go on TV to receive again."
FB Son Andrew: "Going to have a jealousy with the singer … so boring, Prime Minister"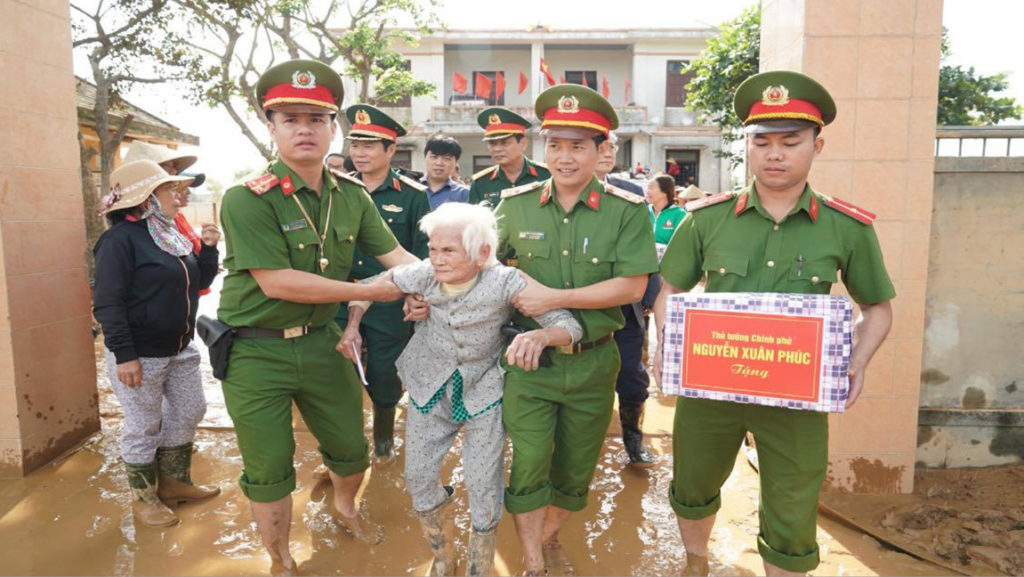 FB Le Thu said: "I suspect it's exploding on paper – like during the Covid-19 pandemic- people have yet to receive the government supports."
Frustrated about the delay of the Government's relief action and questioned the PM about the promise on television to spend VND500 billion in relief a few days ago, land petitioner Nguyen Thuy Duong in Thu Thiem, who is directly giving relief to people in flooded areas, wrote:
"Prime Minister! Why is it like that?
The storm has not yet entered the Central region, the PM has had an emergency call for departments to prepare. The storm hit the Central region, the PM again had an urgent message asking the ministries/branches to work out a response plan.
More than 6 days since the storm came, the Ministry of Finance just finished its proposal. More than 6 days, the storm, shining the water, how do people live? Personally, I am angry with the Ministry of Finance and I am both angry with the PM. Why, according to the National Reserve Law, the PM has the right to make an emergency export without a Statement, and the following Ministries/agencies/provincial authorities can still act and report later but the PM did not do?
I don't know, has the PM ever read through the National Reserve Law to know if he has the right to emergency shipping? But I know that an ordinary person does not have the courage to hear the cries of the people in the floodplain that may not save. A minute of delay in the leadership's decision will pay for the suffering of the people.
Prime Minister! Do you feel sorry for the people? Why? Why are there such delays in rescue work? Why could it take a few days for a subordinate to make a statement?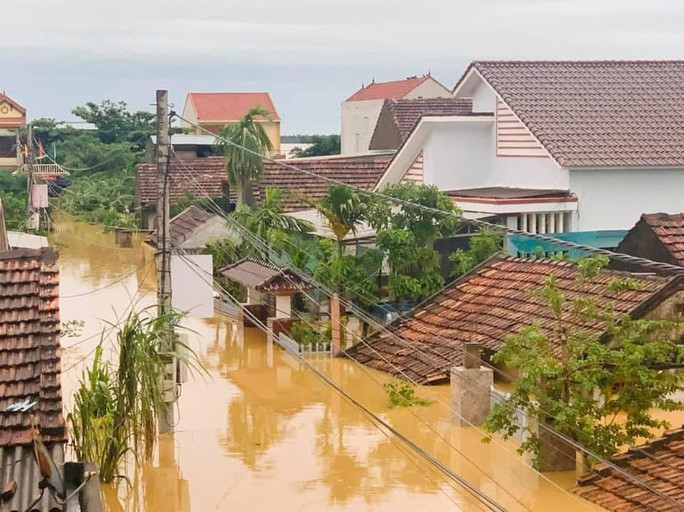 Why does the Proposal still take a few days for the PM to decide? Storm, is it waiting for the Prime Minister to decide? Does water wait for the PM to think that it will attack the people? Prime Minister! What do you think when people are in difficulties? What do you think when you see a vast sea of ​​water? What do you think when the dead victims cannot be buried in the flood?
Was VND500 billion deployed or not or still on paper?
According to statistics of the Ministry of Finance, from the beginning of the year to September 24, the State budget spent about VND17.49 trillion on epidemic prevention and support for people facing difficulties due to the COVID-19 pandemic. There! When will the VND62 trillion package be spent on people?
Asking the PM harshly maybe being accused of defaming leadership and anti-state distortion. The Prime Minister is slow to save the people so that the people are in misery, who would condemn the Prime Minister?" Ms. Nguyen Thuy Duong raised a question instead of a conclusion.
On October 15-16, on the emergency alert for floods, nearly 15 district officials and key leaders of communes in the Huong Khe flood-prone area boarded a plane into Ho Chi Minh City to attend a classmate meeting held on October 18 and it was not until October 20 that they returned.
On Facebook has more than 200,000 followers, journalist Bach Hoan commented:
While people everywhere were encouraging each other to flock to the Central region for relief, 15 officers in Huong Khe and Ha Tinh flocked to Ho Chi Minh City to meet their fellow countrymen.
When the people shone the earth, suffering from hunger and cold, the 15 public servants of that people held a celebration.
Moreover, Mr. Le Ngoc Huan, secretary of Huong Khe District (Ha Tinh), even dared to say that the absence of those 15 leading cadres participating in the meeting did not affect the flood and storm prevention work, as they left on weekend.
However, the misery is that storms and floods refuse to take a weekend off.
On that day, the floods were even more violent, making 5 communes in Huong Khe district almost isolated. That's it.
While our people are in pain and grief for our fellow citizens, the 15 servants of the people are playing around. While many public servants spent billions of VND to buy leather bags and gifts jubilantly at the congress, many people in floodplain areas suffered from hunger and cold.
And now, when playing with floodwaters, when needing a buoy, when needing a stake to hold, to find hope – hope through hunger, hope through cold, hope to live – there are people who don't know where to hold their own.
I received many prayers for help, people calling for help for Huong Khe, Ha Tinh, people calling for help for Le Thuy, Quang Binh … They texted like desperate. They asked me to do something. They asked me for help.
Yesterday, I sent a little more heart for my friend to help Le Thuy, Quang Binh. I am not able to do anything more. Like those who are calling for help, I am just a woman like you, with no power, no position, no resources in hand.
I always think that people relying on each other in hard times is necessary. But, taking care of the people, protecting the people, saving people, arranging accommodation for people in natural disasters and natural disasters … all is the responsibility of the government.
Please emphasize that it is the responsibility of the government. Social security is the responsibility of the government.
So, my brothers and sisters, please continue to sow beautiful seeds of goodness. But also do not forget to demand, demanding strongly and decisively that the public servants of the people must fulfill their responsibilities to the people.
Today I demand the Ha Tinh government to dismiss 15 commune officials, Huong Khe district for having fun when the people are in misery.
And once again, I ask the government to devote all its efforts, invest all resources to save people, ensure the health and lives of the people," journalist Bach Hoan stated her opinion.
Thoibao.de (Translated)